Wedding Cakes
Our wedding cakes are lovingly put together with the couple in mind. You can find our cake flavours here, or we can make something unique just for you.
Cake tables are becoming more and more popular as a means of serving dessert at your wedding. This is a fun option which allows the guests to choose their piece of cake according to their preferred flavour / dietary requirements. Options are available for us to set up your table on the day with decorations to suit.
Get in touch below for more info!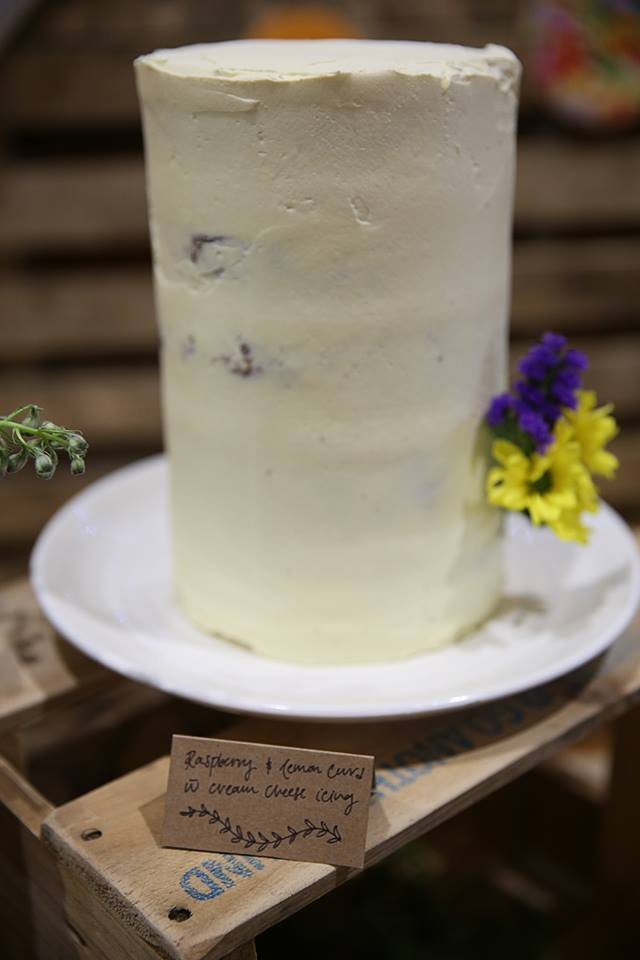 What we want to know for wedding cake enquiries...
What date / time is your wedding?

How many guests?

Will cake(s) be served as dessert or post-ceremony? If dessert, will there be other dessert to accompany?

What size cake(s) would you like? One, Two or Three tiers?

What is the location of your wedding?

Have a look at the list of our flavours and let us know what you might like (tastings can be arranged)

If you have any pictures in mind of how you want things to look this will help us tailor to your vision

How do you want the cake(s) decorated? Florals? Will you arrange florals that fit the theme of your day or would you like us to take care of this?

We are fully booked for…
16, 23-24 November 2019
20-21, 28 March 2020
Something a little out of the Ordinary
When it came to our wedding cake, we wanted something a little out of the ordinary, yet still classic and sophisticated. We couldn't have been happier with the stunning three-tier cake Sarah of Sage & Grace made for us, which was so popular at the wedding that my groom didn't manage to get a piece! Sarah fully captured what we were wanting, both in terms of flavours and decoration. She is so lovely, friendly and easy to work with and we would happily recommend her to anyone and everyone!
— Aimee and Simon Chu
Stunning Wedding Cake!
"Sarah (Sage and Grace) baked and created our stunning wedding cakes in December 2016. We approached Sarah to do our two cakes she was amazing to work with. We had a taste testing evening before deciding on flavours.
The cakes were delicious, presented exquisitely, delivered on time and exactly what we imagined and wanted.
Almost a year later we still have comments on how incredible our wedding cakes were and my husband still craves the plum and ricotta cake! We would highly, highly recommend Sarah and Sage and Grace to anyone needing great service with amazing people to work with for catering and/or cakes."
—Aimee and Ryan Mulligan
So many amazing flavour ideas!
"My Husband and I were so thankful to have Sarah in charge of our wedding Cake. She was confident, easy-going and super helpful. The most important thing to us was taste and she exceeded our expectation.
She had so many amazing flavour ideas, which made our cake extra special- the cut above.
She happily created for us a giant three-tier, three flavour cake that looked stunning.
Her expertise, combined with her commitment to us, made her the best person for the job. you won't be disappointed"
—Gabrielle and Inoke Naivalulevu